Namdharis consider themselves an orthodox sect of Sikhs, but they are not considered Sikh by the Akal Takht, the primary authority of the Sikh religion. Namdharis are similar to Sikhs in most respects, but they differ from other Sikhs on the point of the living guru. Whereas traditional Sikhs believe that Guru Granth Sahib, their book of holy scripture, is the current living guru and the final guru of the Sikhs, Namdharis believe in a continuous line of human living gurus extending into the present. The current Namdhari guru is Guru Jagjit Singh.
In the Sikh religion, gurus are the source of Sikh teachings and philosophy. Traditional Sikhism holds that there are only eleven gurus, beginning with Guru Nanak Dev in the 16th century. His successors were Guru Angad Dev, Guru Amar Das, Guru Ram Das, Guru Arjan Dev, Guru Har Gobind, Guru Har Rai, Guru Har Krishan, Guru Teg Bahadur, and Guru Gobind Singh. Before his death in 1708, Guru Gobind Singh decreed that Guru Granth Sahib would be the following and permanent Sikh Guru.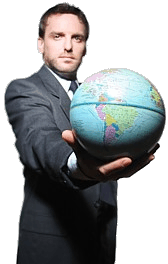 Namdharis believe that Guru Gobind Singh lived for 146 years, until 1812, and that there have been five gurus since his death. They also believe that Guru Gobind Singh bestowed the Guruship on Guru Balak Singh, the founder of the Namdhari religion, before his death. The 12th Namdhari guru was Guru Ram Singh, who is revered as one of the most important Namdhari gurus. He initiated civil disobedience against the occupying English in Punjab in the mid-19th century and inspired Mahatma Gandhi. Guru Ram Singh was exiled in 1872, and some Namdharis believe that he is still alive and will return one day to lead them.
The 13th Namdhari guru was Guru Hari Singh, followed by Guru Partap Singh. The current Namdhari guru is Guru Partap Singh's son and attained the Guruship in 1959.
Other than their beliefs regarding the Guruship, Namdharis follow the traditions of Sikhism. They hold Guru Granth Sahib in reverence and consider themselves loyal to the Khalsa, the community of all baptized Sikhs, and their traditions. Namdharis can be identified by their all-white clothing. They also wear a white woolen cord with 108 knots, called a mala, around their necks for use as a rosary.
AS FEATURED ON:
AS FEATURED ON:




Man holding a globe