Camillagate was a scandal which broke in the British tabloids in 1992, when a transcript of an explicit telephone conversation between Charles, Prince of Wales and his mistress Camilla Parker-Bowles was published. By the time the transcript was published, the public was already well aware that the Prince's marriage was experiencing profound problems, but the release of the transcript was a source of intense embarrassment for the British royal family. Later investigations proved that the phones of the royal family had been tapped, allowing access to conversations which had been presumed to be private.
Charles and Camilla met in 1970, before either party was married, and it is believed that they enjoyed a relationship with each other both before and after their respective marriages. The marriage of the Prince of Wales to Lady Diana Spencer in 1981 attracted a great deal of public attention, and it is possible that Charles and Camilla suspended their relationship for a time. However, it is clear that by the late 1980s, the affair had resumed, and Camilla Parker-Bowles became an extremely unpopular figure in the eyes of the public, as she was blamed for breaking up the "fairytale marriage" between Charles and Diana. Diana famously (and understandably) loathed Camilla.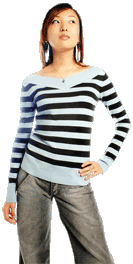 The sexually explicit phone call released in the Camillagate transcript was made in 1989, and it included extensive details which suggested that Charles and Camilla were sexually involved. Parts of the conversation were also a bit unsavory, adding to the furor when the transcript was published. Only a few years after the Camillagate scandal, Andrew Parker-Bowles and Camilla filed for divorce.
The tangled relationships uncovered by the Camillagate scandal were a topic in Britain and abroad for years after the publication of the transcript. After her divorce from Andrew Parker-Bowles in 1995, Camilla kept a low public profile, until she was seen in public with the Prince in 1999, when the media surmised that their relationship was official. The two went to great lengths to legitimize their relationship, with Prince Charles formally introducing Camilla to the queen in 2000; in 2005, the two were married.
Although Charles and Camilla were married, the shadow of the Camillagate scandal hung over their heads. Disputes over which titles Camilla would be permitted to use may have been sparked in part by the Camillagate events, and some members of the British public expressed unease with the 2005 marriage, given that Charles was the heir apparent. This would make Camilla the eventual Queen of England, although rumor has it that she will officially be known as the Princess Consort, not the Queen.
AS FEATURED ON:
AS FEATURED ON:




Woman with hand on her hip